I have a confession to make.
Probably a contentious one, given I am Vice President of Interpretation Australia, but one I will make nonetheless: I'm having a bit of a problem with the word 'interpretation'.
The word is tantalisingly – misleadingly – simple: and this in itself presents an interpretive problem. Outside the heritage profession, it has a completely different meaning, usually related to translating foreign languages. And even within heritage circles, I sometimes wonder whether we are all talking about precisely the same thing when we're talking about 'interpretation'.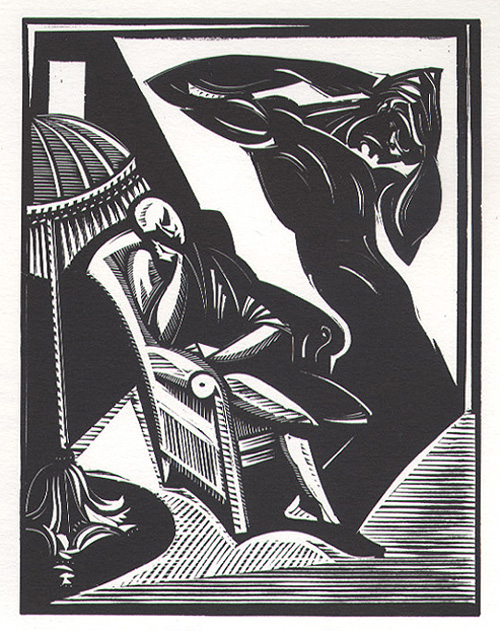 Before I go on, I'll bring in an analogous example – the word 'theory'. No-one would need to go look it up in the dictionary. Through common usage we all know it means a 'hunch', something we're basing on conjecture but which we don't have enough evidence to prove outright. In common usage, 'theory' and 'hypothesis' are interchangeable terms. But not to scientists. In science, a 'theory' is something that is so well backed up by available evidence that it can be taken as an established fact. A hypothesis, on the other hand, is closer to our common understanding of  the word 'theory' – we think we know what might be going on, but the results are not yet in.
This disconnect between everyday and specialist usage of a seemingly harmless word such as 'theory' has its consequences.  For instance, people who wish to undermine the well-established Theory of Evolution for their own political or religious agenda can turn around and say:  "Well, it's only a theory, isn't it?"
Now 'interpretation' doesn't suffer quite like 'theory' in the way it is wilfully misinterpreted. But even so, I think the issue of definition runs deeper than just having to clear up confusion when you answer one of those 'So what do you do?' questions at dinner parties. How do you get someone to value something when they're not even sure what it is?
The latest edition of Interpreting Australia focuses on the business side of interpretation: does interpretation make sense from a business perspective? How can we incorporate the value of interpretation into business bottom lines? Is there a firm line where marketing and customer service stop and interpretation begins? And what does this mean for who should be charged with 'doing' interpretation?
Sue Hodges writes the first instalment of a thought provoking series (the rest will be coming on the Interpretation Australia website soon) about how the unclear definition and intangible nature of interpretation makes it easy for it to be undervalued and 'claimed' by other professions rather than being a separate entity, calling for its own dedicated expertise and budget:
Intepretation suffers from being pluralistic. It spans many disciplines . . . Yet it is this very adaptability that currently threatens our profession; many other disciplines also want our slice of the pie . . . most [interpretation] could theoretically be undertaken by anyone because the required skills base is neither mandatory, legislated nor confined to the arts or sciences. Interpreters are vying for business against specialties which are more clearly defined, such as architecture. . . . it can be hard to justify adaptive and intangible interpretive work against the familiar and tangible work from allied professions. (Interpreting Australia Issue 43, p6)
In this context, consultants from all sorts of fields can claim they can do the 'interpretation' part of a project. And if clients aren't entirely clear what interpretation is, and get different definitions depending on who they speak to, this only muddies the water further.
In a similar vein, I recently had a discussion with someone who is charged with helping local tourism businesses create better experiences (to the end of increasing visitor spend and of course, profits). While we both understood intuitively how interpretation can (and does) enhance tourism experiences, it's hard to quantify exactly what interpretive 'inputs' will lead to a specific set of bottom-line 'outputs'. And without this hard data, it can be difficult for some business owners, unfamiliar with the term 'interpretation' in the first place, to get it (and see why it's a wise investment).
Our discussion did make me wonder whether the use of the term 'interpretation' was actually counter-productive in this instance, and whether we should just be seeing good interpretation as an integral part of creating a distinctive experience, regardless of what we call it?
Or maybe we turn it the other way around –  and show how interpretation is something people know about already! In another of the Interpreting Australia articles, Michele Bain of Designhaus draws upon the example of Jamie Oliver as an 'interpreter' of food and nutrition:
. . .he engaged us and inspired us so completely we never even noticed that we were actually learning to cook. (Interpreting Australia Issue 43, p10)

Perhaps if we described interpretation in these more familiar terms – i.e. applying interpretive principles to communicating the very concept of interpretation – we might help businesses make the conceptual leap from seeing interpretation as something that sounds very academic and not particularly relevant to them,  to understanding that it is the 'secret ingredient' which makes the difference between so-so and must-see.
To take the cooking analogy a step further: bricks-and-mortar might be the meat-and-potatoes of a destination, but without the carefully planned and expertly created 'sauce' that is interpretation, the experience may satisfy the basics but it is hardly going to be unique,  memorable or emotionally satisfying.
Maybe that is the way to describe what I do at the next dinner party . . .